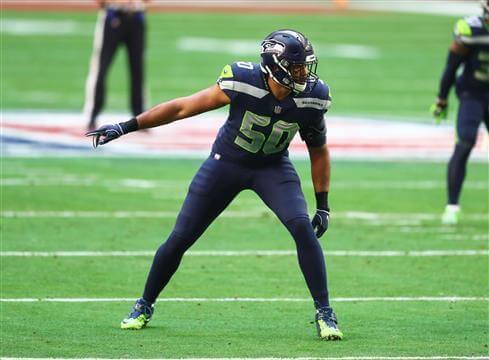 The 2021 NFL Draft is in the rearview mirror with NFL minicamp approaching and linebacker K.J. Wright remains a free agent. While there are plenty of veterans available on the open market, Wright me be one of the first scooped up before training camp.
After an outstanding season with the Seattle Seahawks, the 31-year-old proved he still has plenty left in the tank. While he hasn't made the Pro Bowl since 2016, the former fourth-round pick can still be a quality starter for a playoff team.
Let's dive into the best possible landing spots for Wright and how he could influence those teams.
Seattle Seahawks re-sign K.J. Wright
When Wright became a free agent this spring, the Seahawks expected him to get scooped up quickly. The franchise values everything he did on the field and in the locker room for a decade, but 2020 first-round pick Jordyn Brooks is poised to step in alongside Bobby Wagner.
Wright played very well in Seattle this past season. He started all 16 games, recording 60 solo tackles, 11 tackles for loss, three quarterback hits and deflected 10 passes. Furthermore, he is a leader on the defense and the organization values him highly for his character and work ethic.