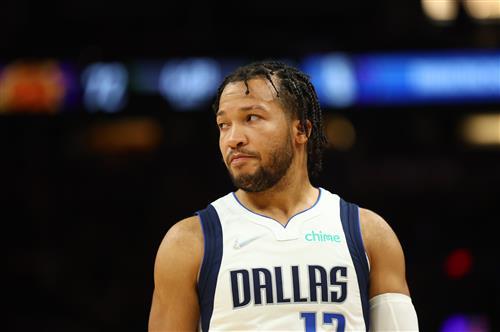 If you follow the Dallas Mavericks (or the NBA), chances are you've read this sentence before: Luka Doncic needs some help.
Specifically, he needs secondary ball-handlers. In light of Doncic's options in 2021-22, the Mavericks' Western Conference Finals run was nothing short of remarkable. With all due respect to Jalen Brunson and Spencer Dinwiddie, neither screams "secondary ball-handler on a championship team".
Unfortunately for the Mavericks, it appears increasingly likely that they won't even have Brunson in 2022-23. He's an unrestricted free agent, and it's no secret that the Knicks are courting him.
If he's got an interest in playing in Madison Square Garden, the Mavericks may be down the best secondary ball-handler they even had.
It could make for a tough situation for this squad. On the other hand, the situation isn't hopeless. There should be backup plans available to the Mavericks if they're unable to retain Brunson.
Here are the three we like the most.
Kyrie Irving
If you've been on the internet today, and have a passing interest in basketball, you're likely aware that Kyrie Irving is seeking sign-and-trade scenarios to get out of Brooklyn.