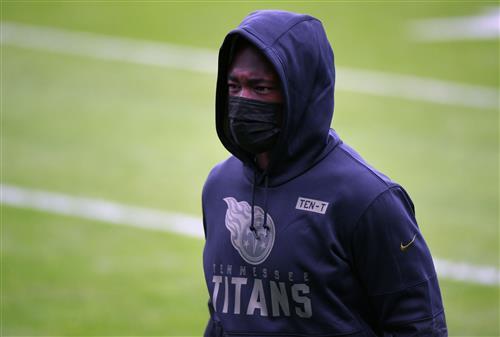 Sometimes NFL free agents just don't fit with their new teams.
Look at veteran Kyle Van Noy. In March 2020, he signed a four-year deal worth $51 million with the Miami Dolphins. It was a top-six contract in total dollars and gave him the second-highest average annual value among linebackers on the market.
Miami cut Van Noy last month, and he found his way back to the New England Patriots.
Every example isn't this extreme, but sometimes free agents just land in less-than-ideal spots. These players who signed with the wrong teams in 2021 had projected better fits elsewhere based on need and/or won't be put into a position to succeed with their new squads.
Kenny Golladay, WR, New York Giants
Kenny Golladay turned a drawn-out free agency into a four-year deal worth $72 million with the New York Giants (fourth-most total dollars and second-highest AAV on the market).
That's not bad for a guy who only played in five games last season, even if he did score 16 touchdowns and recorded more than 2,000 receiving yards over the 2018 and '19 campaigns with the Detroit Lions.
While the money is nice, Golladay isn't landing in the best of spots. He's going from Matthew Stafford to Daniel Jones, a third-year quarterback who has completed just 62.2 percent of his career passes for 5,970 yards (6.6 per attempt) and 35 touchdowns to 22 interceptions.
Holding the 11th pick in the 2021 draft, the Giants could think twice about sticking with Jones despite indicating he's still "the guy" under center.
Golladay had plenty of teams interested in his services, including the Cincinnati Bengals, who extended an offer, according to ESPN's Dianna Russini. Playing alongside Tyler Boyd in head coach Zac Taylor's high-flying offense led by Joe Burrow would have been a better fit, even if it meant settling for a prove-it deal before maybe earning a bigger contract next offseason.
Jonnu Smith, TE, New England Patriots
Jonnu Smith felt like a player who just needed the right fit to potentially break out and live up to the huge expectations that came along with his physical profile and his ability to create mismatches.
Instead, the 6'3", 248-pound tight end landed with the New England Patriots.
In a run-happy Tennessee Titans offense, Smith hit career highs of 448 receiving yards and eight touchdowns in 2020. Prior to that, he had never scored more than three times in a season.
The Patriots, barring a trade up for a quarterback, appear to be all-in on Cam Newton for next season, but the 31-year-old signal-caller threw just eight touchdowns in 15 games last year along with 10 interceptions. The offense targeted tight ends just 33 times last year, and the team added Hunter Henry in free agency as well.
Clearly, the Patriots would like to use the position more, but Henry will likely be top dog. It would have made more sense for Smith to go to Henry's old team, the Los Angeles Chargers, or even seek a squad like the Minnesota Vikings after it lost Kyle Rudolph.