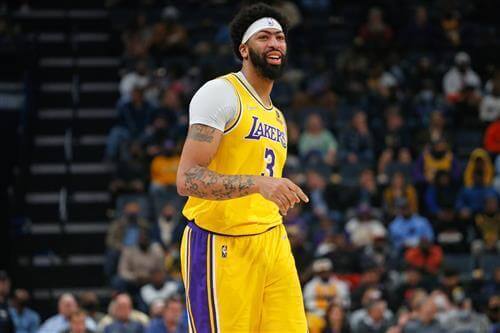 The Los Angeles Lakers could not have been more disappointing in 2021-22. It's unclear whether there's been a bigger letdown in the history of the NBA.
This team rostered two recent MVP winners in LeBron James and Russell Westbrook. One could make the case that neither was even supposed to be their best player.
Yet, they failed to even qualify for the play-in tournament.
For some, it was a victory in the ongoing battle of fit vs talent. For fans with a distaste for superteams, the Lakers' season proved that you can't just throw any combination of players together and expect them to win, no matter how talented they are.
That's no concern for the Dallas Mavericks. They're still in the thick of playoff competition. That's in spite of only rostering a single player who's getting any MVP consideration at any point in his career. They could probably stand to get Luka Doncic some help.
If the Lakers are desperate enough to do something crazy, here are two trade packages that allow Anthony Davis to be that help.
Los Angeles Lakers Receive: G Spencer Dinwiddie, G/F Tim Hardaway Jr., 2024 First-Round Pick (DAL), 2026 First-Round Pick (DAL), 2028 First-Round Pick (DAL)
Dallas Mavericks Receive: F/C Anthony Davis
This trade sees the Los Angeles Lakers functioning like a rebuilding team. Given that they only won 33 games last year, that may not be such a bad course of action.
Of course, they're no traditional 33-win team. We've already named all the superstars that were on the roster as they posted that unfathomable record. Caveats abound here. It was obvious to anyone with a pulse that James and Westbrook may struggle to play together.