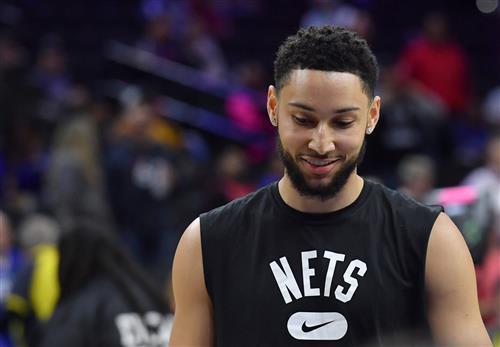 The Brooklyn Nets are in for a long few weeks. The NBA world was set ablaze with the news that Kevin Durant had requested a trade from the team, effectively ending their very short window of being contenders.
The partnership between Durant and Kyrie Irving will result in three forgettable seasons for the franchise, as the duo managed to win one playoff series together.
The teams that they left, the Golden State Warriors and Boston Celtics, just faced off with each other in the 2022 NBA Finals to put into perspective how they're handling the departures.
Both of those players have likely played their final games in a Net uniform and are garnering a ton of headlines, and rightfully so. But, they aren't the only All-Stars on the roster, as the Nets have another one in Ben Simmons.
Simmons never appeared in a game for the Nets after being acquired from the Philadelphia 76ers in the James Harden blockbuster and could be on the move again before ever donning the jersey. His presence on the roster, since he is a Designated Rookie, complicates things when it comes to trade negotiations.
That eliminates some potential trade targets for the Nets, such as Bam Adebayo of the Miami Heat. So, to make negotiations easier, they could look to move on from Simmons and open up the designated rookie spot.
Everyone on the roster is seemingly available for the right price. After sitting out the entire 2021-22 season, Simmons' value is low, but he is someone that teams could still have an eye on.
Here are two teams that should monitor the situation for a potential Simmons trade.
New Orleans Pelicans
The New Orleans Pelicans are a team to watch out for heading into the 2022-23 season. They finished last season on a high note, qualifying for the postseason after defeating the San Antonio Spurs and LA Clippers in the NBA Play-In Tournament.