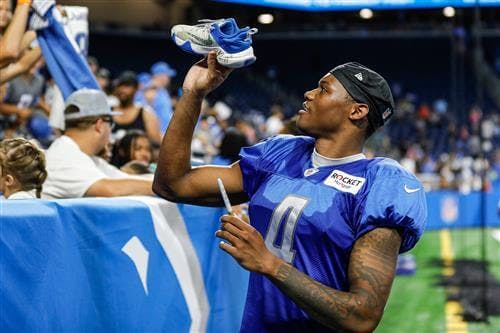 Free agency got underway last week in the NFL as teams got busy executing their offseason plans. The NFL world will wait to see where Lamar Jackson ends up on the non-exclusive franchise tag tender, while teams that don't need quarterbacks will engage in bidding wars for the top free agents.
Here's a look at the top 10 free agents available based on Pete Prisco's top 100 free agent rankings. The madness has begun.
1. Lamar Jackson
Jackson does have the non-exclusive franchise tag, meaning the Ravens can match any offer that comes his way from another team. Baltimore will have five days to match and if the Ravens decline, they will receive two first-round picks in return.
The Ravens are 45-16 in Jackson's 61 starts since he entered the league in 2018. They average 28.0 points per game when Jackson is on the field compared to 20.0 when Jackson misses games. Jackson is one of six players in NFL history to reach 100-plus passing touchdowns and 4,000-plus rushing yards in a career, and the fastest to reach the mark by 31 games. The Ravens are averaging 184.8 rushing yards per game with Jackson as a starter in his career -- the most by any starting quarterback since the 1970 merger.
Basically Jackson is the top free agent on the board. There should be a frenzy to sign him for quarterback-needy teams. Former MVPs at 26 years old don't hit free agency everyday.
2. Jadeveon Clowney
Clowney had just 29 pressures and two sacks last season in 12 games, certainly not the season he wanted heading into free agency. The pressure rate of 10.2% was his lowest since 2018, while Clowney's four quarterback hits are the lowest since his rookie season -- when he played just four games.
Outside of Clowney's 2021 season when he had 53 pressures and nine sacks with 19 quarterback hits, Clowney has been held to three or fewer sacks in three of the last four years. He hasn't finished with 20 quarterback hits in a season since 2018 and has been held to under 30 pressures in a season two of the past three years.
3. Rock Ya-Sin
One of the good man-cover corners in the game, Ya-Sin allowed a 63.2 passer rating when opposing quarterbacks targeted him last season. He allowed just 51.7% of passes thrown his way to be caught with no touchdowns allowed.
For teams looking for a reliable corner, Ya-Sin provides excellent value.