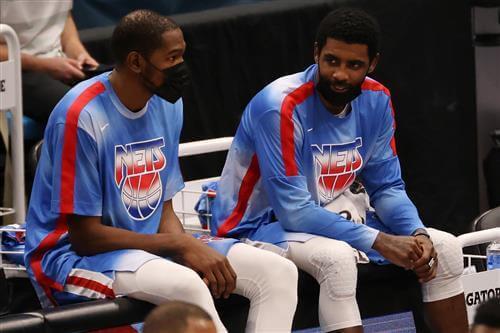 Ben Simmons trade rumors have driven the NBA offseason economy and we're only just getting started. Simmons officially requested a trade earlier this week, as initially reported by Adrian Wojnarowski and later confirmed by Doc Rivers on ESPN. The All-NBA defender will not be showing up to training camp or anything after that to try and force Philadelphia's hand.
Over the summer, we heard all sorts of rumblings about who might be interested in Simmons and what the trade package might look like. One possibility that was floated but never emerged as a substantiated report was a Ben Simmons-Kyrie Irving swap. It is one of the few Simmons trades that appeared to be a clear win-win: Brooklyn gets one of the best defenders in the league to throw at Giannis Antetokounmpo and other players of his ilk while Philadelphia gets an elite perimeter creator to take the load off Joel Embiid.
The problem is that it's just a trade in theory. The Nets had shown no inclination to trade Irving and as far as we know it was never officially discussed.