Dodgers' ace Clayton Kershaw stopped by 'Jimmy Kimmel Live' on Monday to promote his awesomeness and a charity table tennis event that he his really passionate about. While he was there Kimmel decided it would be a good idea to have Kershaw throw a ball and try to knock an apple off his head.

Of course it wasn't a real baseball. It appeared to be an indoor practice baseball that those of us who live in climates that have winter know so much about.
Either way, Kershaw didn't let up too much on his pitches and I'm sure the shot to the face left a pretty decent mark.
Always good times in the Late Night TV world.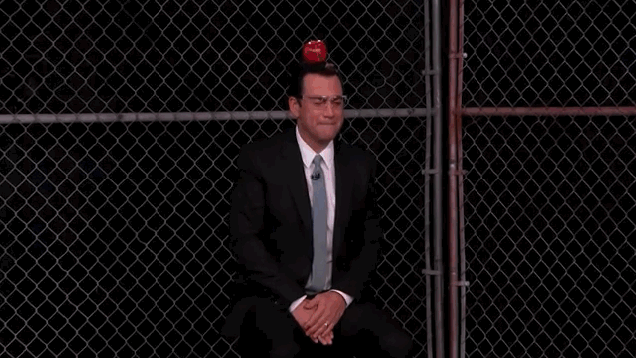 H/T - Deadspin
*** Follow us on social media for exclusive content that you won't find here on Pro Sports Daily.