Mattie Rogers is an American weightlifter and aspiring Olympian. At only 20, Rogers is becoming one of the most popular figures in weightlifting. Thanks in large part to a viral video that surfaced a few weeks ago as she was training:



Happy fucking Monday..... pic.twitter.com/zo7fINW0ab


— Mattie Rogers (@mattie_rogers) March 28, 2016



Yes. It was a window. pic.twitter.com/xOcj1AzHG8


— Mattie Rogers (@mattie_rogers) March 28, 2016
Last weekend, at the Olympic trails, things didn't work out for Rogers and she won't be representing the USA in Rio. However, this wont be the last chance for the former competitive cheerleader/gymnast turned weightlifter. She is new to the sport where it's not uncommon to see people compete into their 30s and 40s.
Rogers road to lifting started in Crossfit, the combination of body weight training and free weight training was a natural fit. Crossfit introduced her to power lifting and since 2014 has become her primary focus of training.
In her short time she has taken to the sport and is simply crushing it. She's 20 years old and broken eight records. Two for the snatch, three for the clean-and-jerk, and three overall records. FYI, she was tested eight times for drugs in 2015 and passed them all.
If all goes well Mattie Rogers is going to be around a long time and her combination of beauty and competitive spirit is exactly what sports fans and corporate America latch on to every four years. I'm not putting her on the Wheaties box yet, but she has the makings of one of those athletes that we fall in love with for two weeks in the summer and appear on reality dancing shows that fall.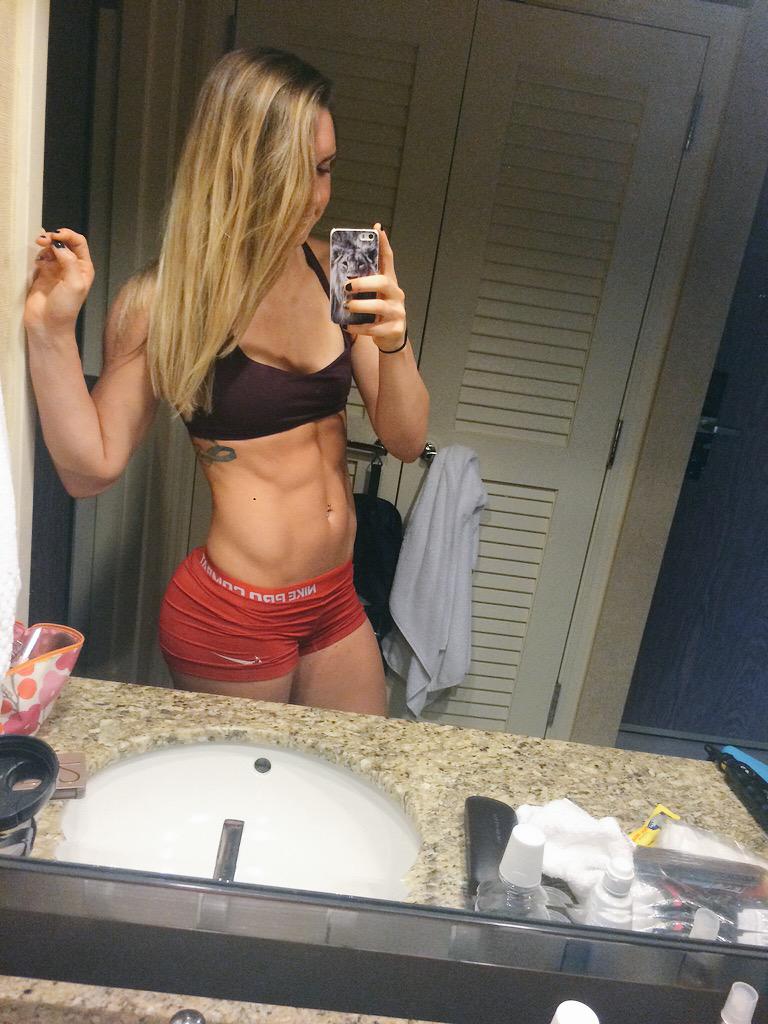 — Mattie Rogers (@mattie_rogers) January 22, 2016



Yall thought it was all fun and games... Except I totally blinded myself with salt water 😅 pic.twitter.com/DFMmMu7op4


— Mattie Rogers (@mattie_rogers) May 18, 2015
*** Follow us on social media for exclusive content that you won't find here on Pro Sports Daily.