Not only did the Dallas Stars thump the Toronto Maple Leafs 7-1 on Thursday night, but they trolled Leaf-nation by putting a picture of Canadian pop superstar Justin Bieber's mug shot on the jumbotron with the caption, "Maple Leafs Fan."

Yesterday was a pretty busy day for Mr. Bieber with the early morning arrest, and the court appearance, and dodging the paparazzi (and every other member of the "news" media) upon his release. To top it all off, his beloved Maple Leafs got hammered in Dallas. I'm sure he'll get over it by pouring millions of dollars on his emotional wounds and renting out entire strip clubs for some solo entertainment.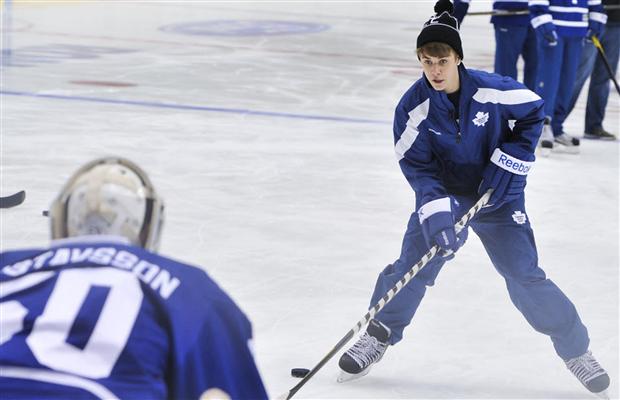 This was a very creative play by the Stars' marketing department, but the on-ice product (and management) in Toronto has done enough to troll their fans over the last 40 years...I don't think a little Bieber joke is going to get them down.
These highlights should do the trick, though:
Have a good day, Leafs fans.