Ryan Lochte is a very polarizing figure, maybe polarizing is the wrong word. He seems like a bit of a clown. The 32-year-old is a 12-time medalist and the highest decorated American male swimmer not named Michael Phelps. Things didn't go so well for Lochte last night as he finished a disappointing 5th in Thursday night's 200-meter individual relay and was blown out by Phelps. On the plus side he has his beautiful Playboy Playmate girlfriend to console him.
According to reports the pair have been linked since March and are rumored to have met on Tinder. Reid told The Daily Mail that their meeting had something to do with an online dating app. Which makes sense, Lochte has never been shy about his Tinder use or his lengths to find a queen. Anyone remember his E! reality show?
Back to Ms. Reid, the professional model was born on July 5, 1991 in Virginia and stands 5-7. She moved to Palm Springs, California at age 10. The 25-year old was a cheerleader growing up and always had an interest in modeling. She became a 'Monster Girl' model for Monster Energy and has since moved onto Playboy being named Miss July 2015.
Say what you want about Lochte's hair style or general demeanor, but the guy has a stunning girlfriend and 12 Olympic medals so he's doing something right.
You can check out more Kayla Rae Reid on Twitter and Instagram.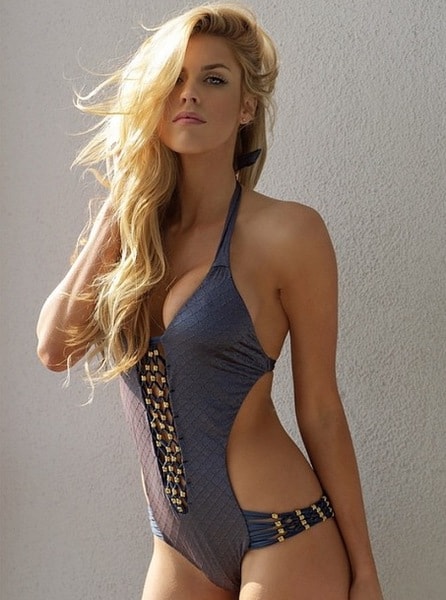 Previous RedZone WAGs
*** Follow us on social media for exclusive content that you won't find here on Pro Sports Daily.