It is performances like Thursday night that justify the New York Knicks' decision to hold on to J.R. Smith despite all of his antics. As good as it is to watch, it may also be equally frustrating for Knicks' fans.
The Knicks destroyed the Cleveland Cavaliers 117-86 and Smith was all over the highlight reel. You, almost, forget how athletic and talented Smith is through all of his partying the night before games, untying opponent's shoes, lame jumpers, and mistimed 3-point attempts.
Smith shook Anthony Bennett with ease, then drove baseline for a nasty windmill dunk:

Later in the game, Smith threw down a two-handed reverse jam on the fast break:
He also took some time to slide a sheet of ice underneath Tristan Thompson's shoes: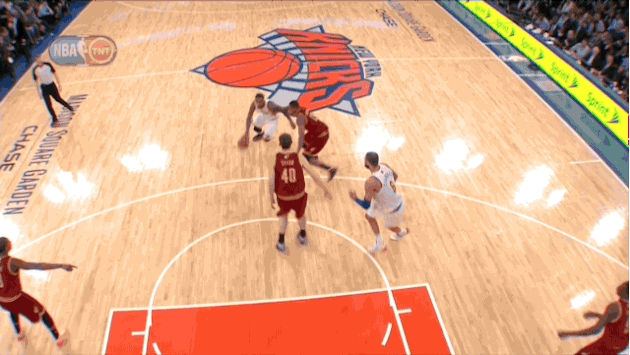 Cleveland certainly does not put up much of a defensive push-back (especially Anthony "The Pilon" Bennett) but Smith does deserve some credit for that first dunk. Sick stuff.