The Blue Jays and Rangers brawled during the eighth inning of Sunday's game in Texas and it was glorious. Tensions have been high between the clubs since Jose Bautista ended the Rangers season last year with his all-time bat flip.
Bautista was sliding into second base in a pretty shady attempt to break up a double play and Rougned Odor was having none of it.
That might be the greatest punch ever thrown in an MLB game, Nolan Ryan clowning Ryan Ventura is the only other contender I can think of.
The internet enjoyed this and the playful mocking of Joey Bats started pretty quickly.



Sorry Jose, but this one made us laugh! Was that baseball we were watching? #Bautista #MLB #BautistasJaw pic.twitter.com/WxAOM1yuKb


— GamerSaloon (@GamerSaloon) May 16, 2016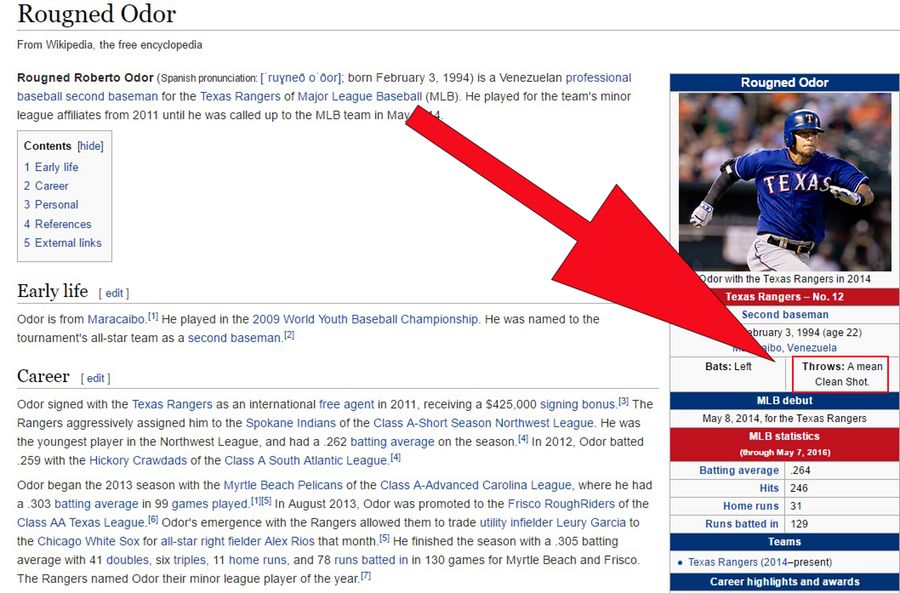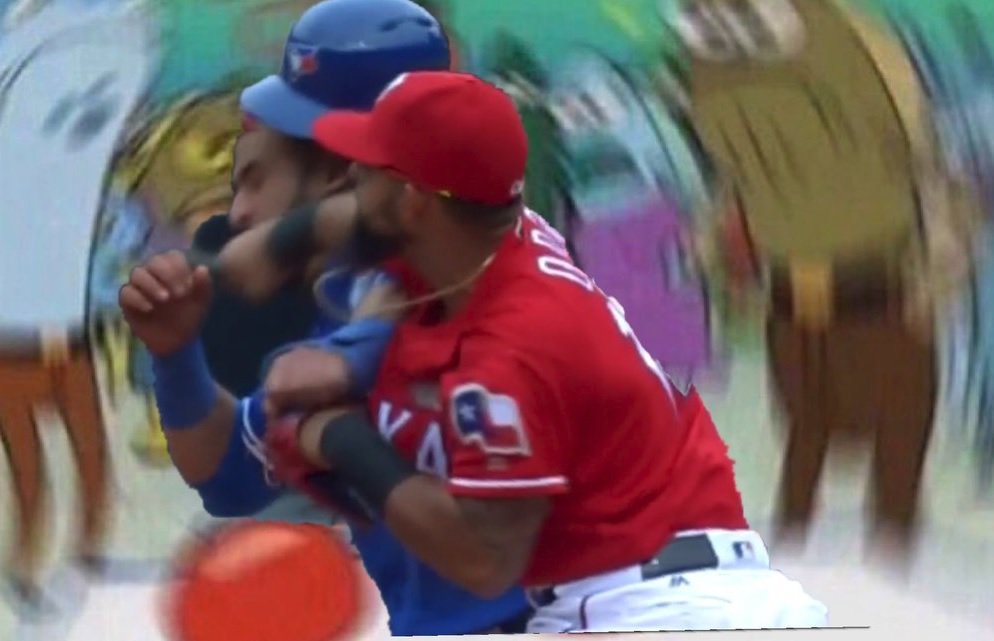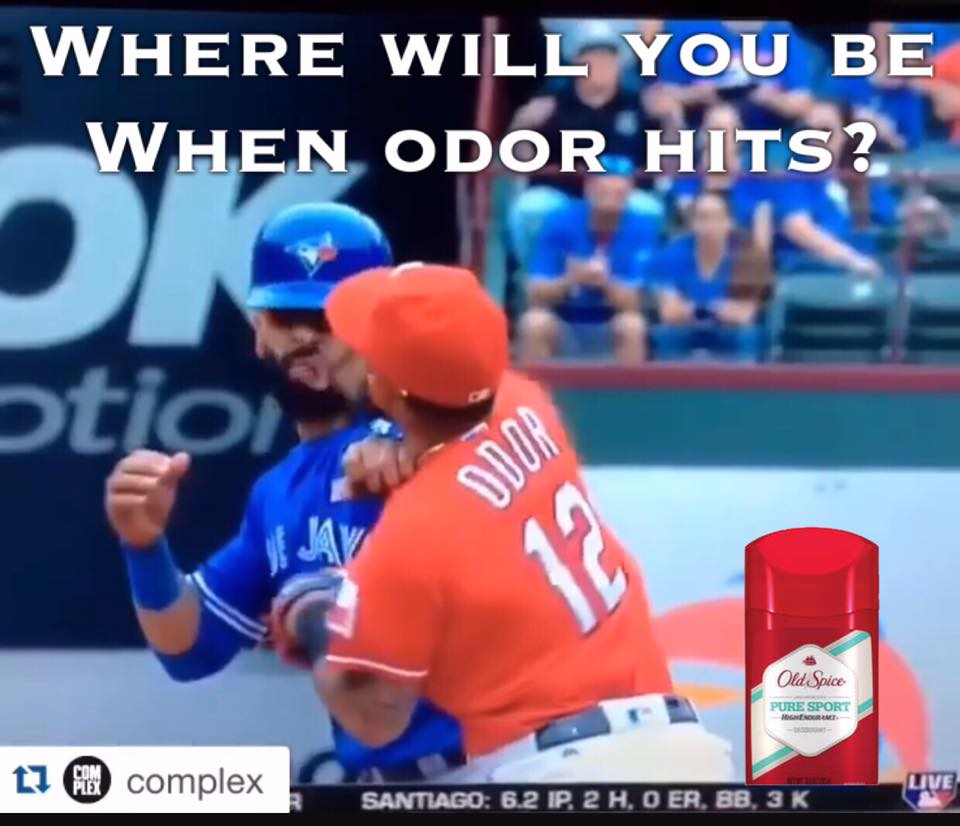 Odor flips the script on Joey Bats! pic.twitter.com/QMRzryOiFY


— Bleacher Report (@BleacherReport) May 16, 2016



Y'all leave Joey Bats alone. Damn. 😭😩 pic.twitter.com/DdHm1RB06D


— Lauren Warren (@iamlaurenp) May 15, 2016



Up close view of Jose Bautista getting decked! pic.twitter.com/rrs9TkxDG2


— Bryce Wood (@woodymlb4) May 15, 2016



"Who is: Jose Bautista?" #JeopardySports pic.twitter.com/MbNsGPpFJU


— Jeopardy! Sports (@JeopardySports) May 15, 2016



Jose Bautista after he got punched in the face pic.twitter.com/3tW9sRtDVL


— BLACK ADAM SCHEFTER (@B1ackSchefter) May 15, 2016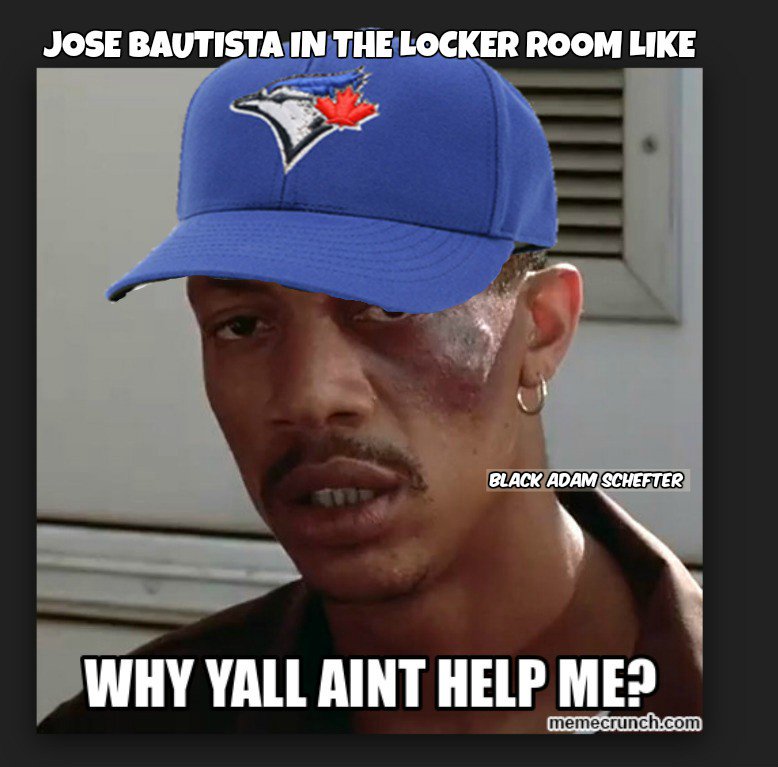 #Odor > #hodorhodorhodor ? #GameofThrones @JoeyBats19 @RougnedOdor pic.twitter.com/AVJpFHECcq


— Lacey Noonan (@laceynoonan) May 15, 2016



Little late to the party but the footage of Joey Bats getting rocked is pretty vulgar pic.twitter.com/w4Gc181yu6


— connor (@ConIsles) May 16, 2016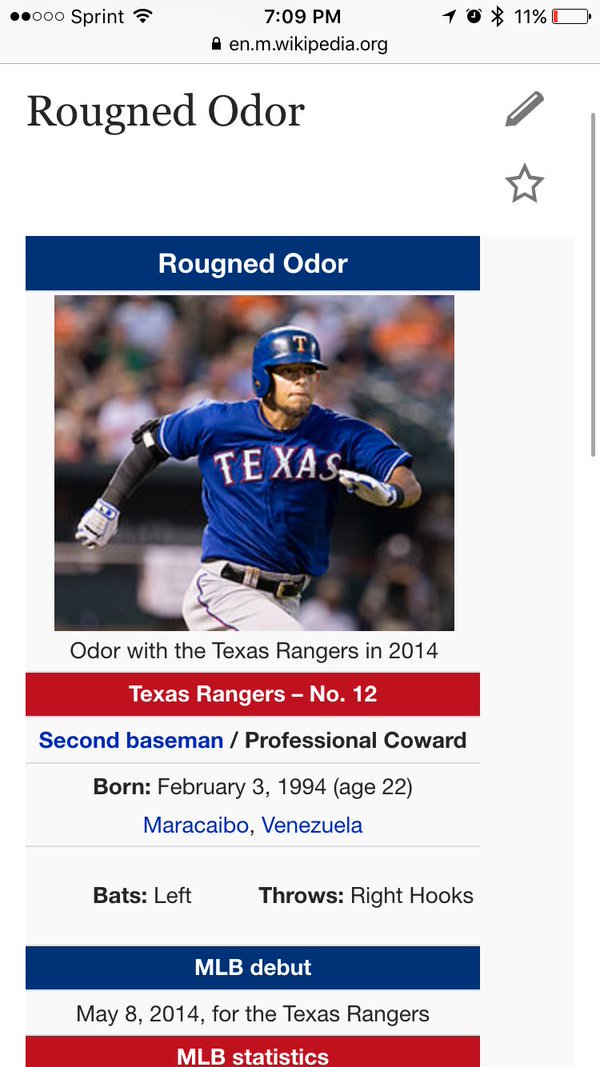 On another note, @JoeyBats19 didn't go down on that punch.
That alone is worth something. pic.twitter.com/K723NqmtVL


— BarDown (@BarDown) May 15, 2016
*** Follow us on social media for exclusive content that you won't find here on Pro Sports Daily.