The Toronto crowd for the Nets/Raptors game on Wednesday night was wild a crazy...and this dude thought he'd try to get a little bit wild and crazy too.

Nicely done, bro. Can't fault a guy for trying, I guess.
Ice cold move by the hot blonde if they are, in fact, at this game together. If they're strangers who just happened to be sitting next to each other, it's a nice move. She can do better than this Romeo.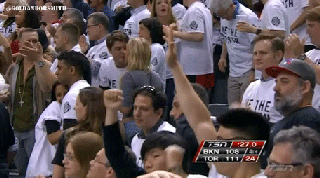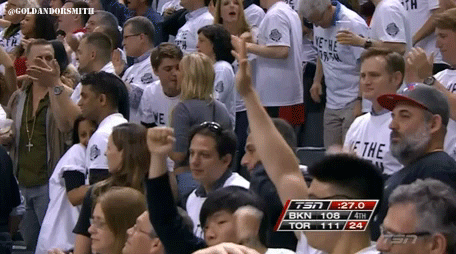 ---
Editor's Note: Pro Sports Daily's partner FanDuel is running a $15,000 fantasy baseball league tonight. It's $2 to play, and the winner takes $2,000. Click here to join.
---